What I've Said
Talks And Workshops I Have Delivered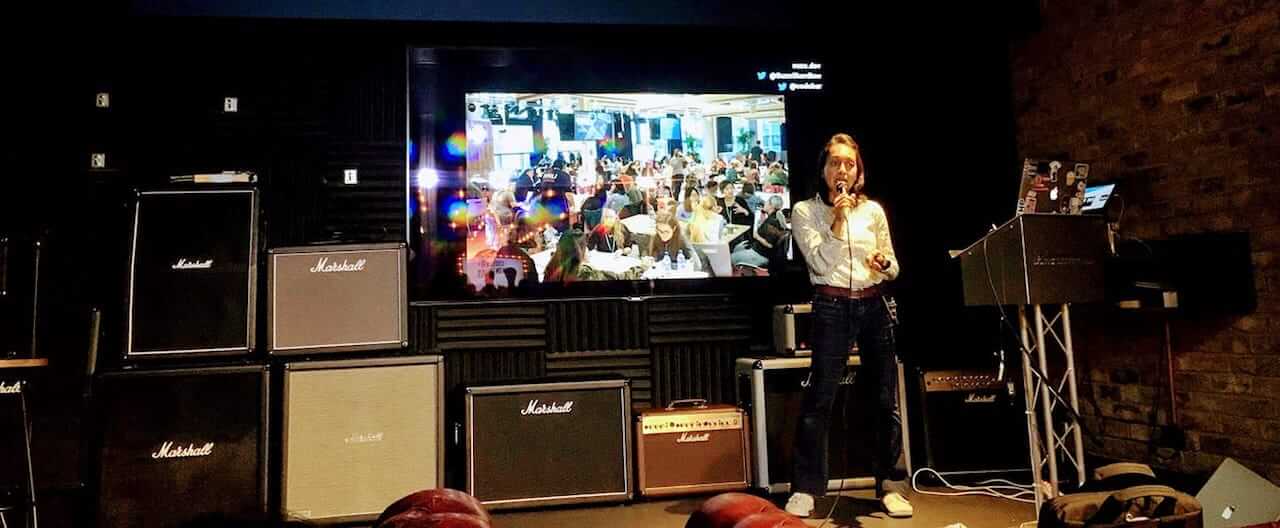 I am an experienced public speaker and have given talks at meetups in London, UK and California, USA. I have also spoken at tech conferences in the UK and Berlin, Germany.
I am able to create, deliver and amend my talks to suit different formats, for example lightning talks (5-10 minutes) and long talks (25-35 minutes).
I am currently designing and delivering coding workshops. Again, I am able to work in different formats, including 75-minute after-work sessions and half-day classes. All the classes I teach are hands-on.
The workshops I have delivered are all bespoke for each client and the participants have ranged from code newbie, to lapsed coder, to experienced developer.
My talks and workshops are listed below. Where available, I have linked to video or audio recordings.
Please get in touch with me if you would like to discuss your requirements.
---
---
---
---
---
---
---
---
---
---
---
---
---
---
---
---
---
---
---
---
---
---
---
---
---
---
---
---
---
---
---
---
---
---
---
---
---
---
---
---
---
---
---
---
---
---
---
---